This Week On InstantMediations Podcast June 9, 2022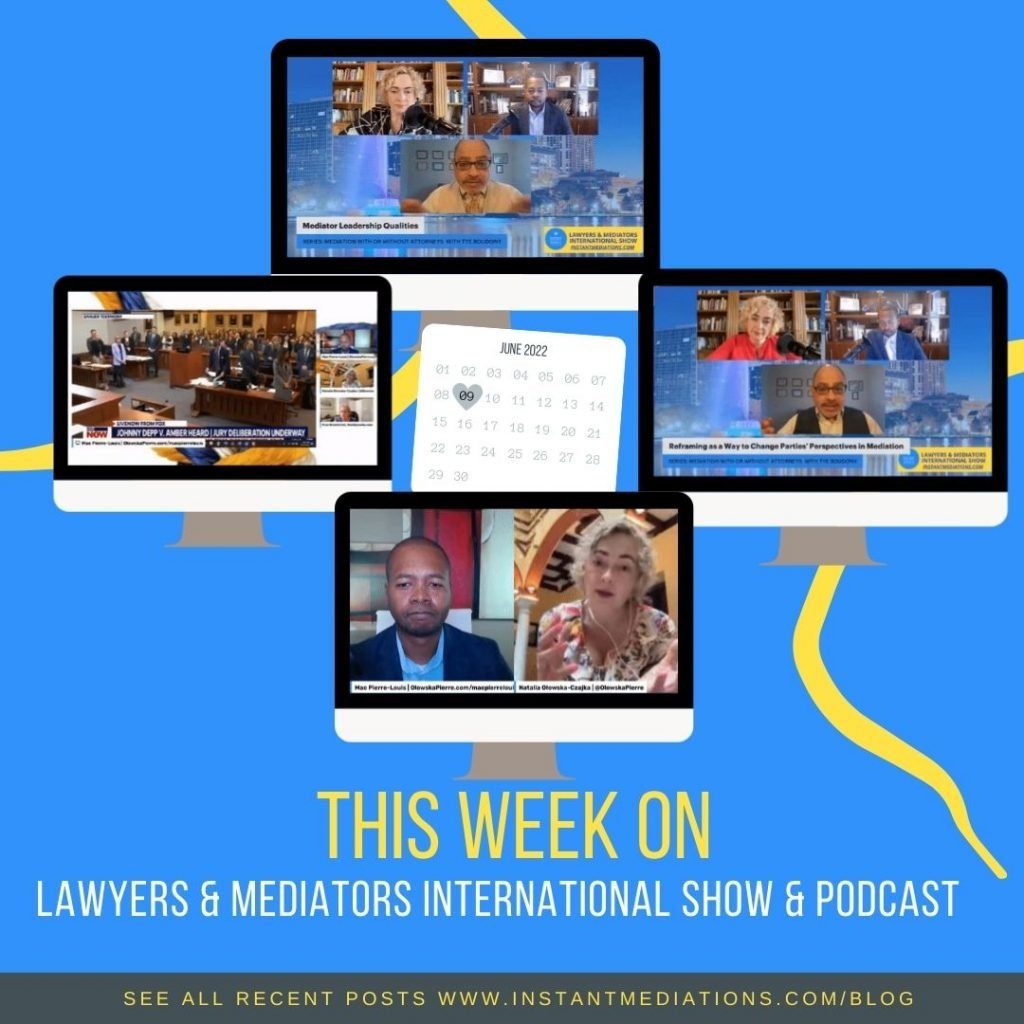 We got a chance to discuss with Mediator Fran Brochstein her thoughts on the Johnny Depp v. Amber Heard Jury Trial. Listen here:
Mediator Tye Bourdony stopped by to discuss mediator leadership qualities and reframing to help parties see things from new perspectives.
Finally, Mediator Natalia Olowska-Czajka appeared from Seville, Spain to discuss virtual courts.