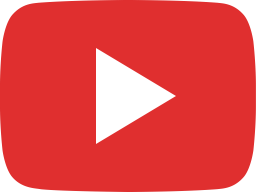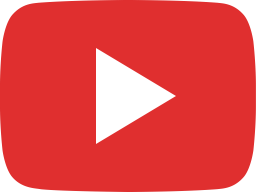 Federico Vasoli is a cross-jurisdiction and cross-cultural lawyer. He is originally admitted to
the Bar of Milan and works in Malta, Vietnam and Singapore.
He is the managing partner of the international legal and tax advisory firm dMTV Global
(www.dmtvglobal.com), headquartered in Singapore, with offices in Malta and Vietnam.
He was previously a partner in the Italian law firm dMTV – de Masi Taddei Vasoli, based in
Milan, Italy, of which he lead the opening of the Vietnamese branch in 2007.

Federico has over fifteen years' experience in international business law and assists clients
primarily in dealing with domestic and international contracts and company law, foreign
direct investments, asset protection, immigration, trusts, international tax matters, in a
multiplicity of industries, including manufacturing, beauty, fashion, food and beverages,
fintech, AI, AR, blockchains, digital medicine and IoT. His firm's track-record includes
assisting over 200 blockchain-related projects in just over three years, primarily in
Singapore and Malta, and more recently in Antigua and Barbuda and other Caribbean
jurisdictions.

He is the deputy chairman of the Italian Chamber of Commerce in Vietnam (ICham) and
holds various boards positions, also in charitable organisations, including being the
independent general counsel of digital to augmented marketing and analytics consulting
companies which are Harvard Medical School and MIT Sloan Alumni spin-offs.

Federico is the author of legal and business publications and regular speaker at MBA and
other academic and executive venues. He is a lecturer at MIP Politecnico di Milano, at the
National Economic University of Hanoi and at NIBI business school and mentors students
of the Master in International Business of Milan's Catholic University. He served as vice
chairman of the Young Lawyers' Association of Milan (AGAM) and was embedded in the
Italian young entrepreneurs' task-force of the Young Entrepreneurs' Alliance at the G20 in
2014 and 2015.

His exposure to both traditional European and dynamic Asian markets and cultures already
at a young age has allowed him to develop an ability to work on multi-jurisdictional
materials and cases, and to understand corporate clients' needs and aims, and to forge a
goal-oriented mindset, a solid network of professionals, companies and institutions, as well
as several soft-skills required to work internationally.

Federico worked in Beijing, Brussels, Barcelona and Milan and holds a JD from Bocconi
University in Milan and attended various postgraduate and pre-doctorate courses at the
University of Vienna, ISPI of Milan, the University of Strasbourg, ESADE, the IFSP of
Malta and the University of Edinburgh.