Book Review Part 1 Negotiation Mythbusters with Sylvia Mayer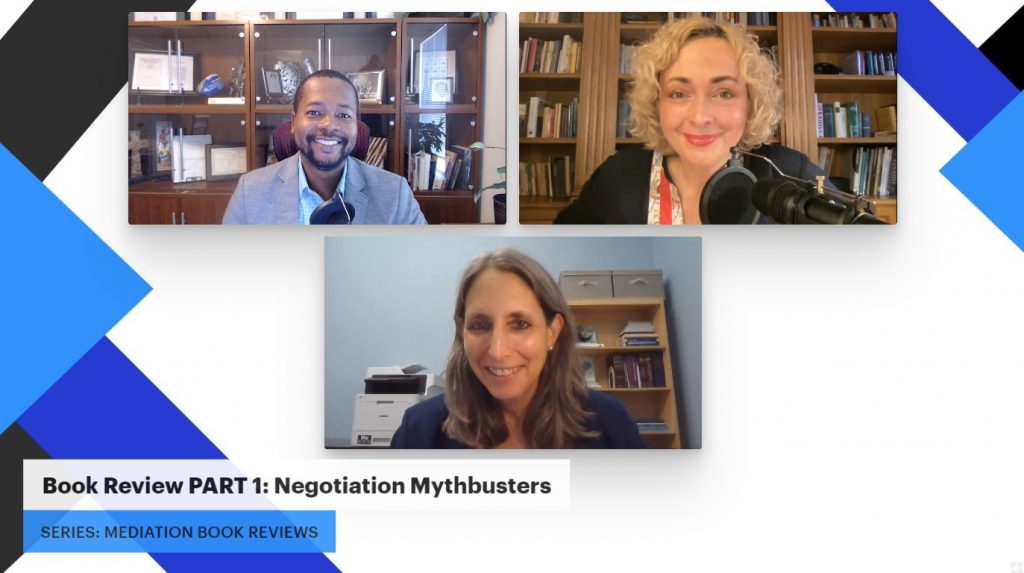 Sylvia Mayer of https://smayerlaw.com/ joins Mac Pierre-Louis and Natalia Olowska-Czajka of https://olowskapierre.com/ to challenge the concept of trust in mediation and redefine it. What if this trust needs to be only a little more than to be able to speak to the mediator and lead the entire mediation process to a successful end? Listen and watch more on this conversation based on Dan Oblinger and Allan Tsang's Negotiation Mythbusters.
The conversation unravels the concept of a win-win in mediation and the concept that in a good negotiation everyone gives up something they want.
Watch on YouTube: https://youtu.be/R9WTS-Wz1BY
LINKS: